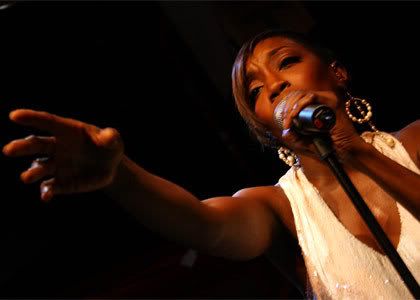 I'm pretty sure you've seen her on MTV Jams with
that song
that should be hotter than it is. Well, I appreciated her effort and today Real Talk NY put together a little
feature post
on the British singer/songwriter/producer/rapper. Her new track, American Boy featuring Kanye West is a banger and I expect big things from her in 2008.
www.myspace.com/estelleonline
If you can stomach British accents, she has a
youtube vlog
. I haven't watched one.
P.S. - if her album drops and it's wack, don't blame me.